ML Drawings is a secure cloud-based application that allows you to log in via any internet-enabled computing device such as a desktop or laptop computer, tablet, or smartphone.
To log into the software from any internet-enabled device:
1. Enter the URL of the company/district that subscribes to ML Drawings Software in a web browser window to display a district-specific ML Drawings home page similar to the one shown below.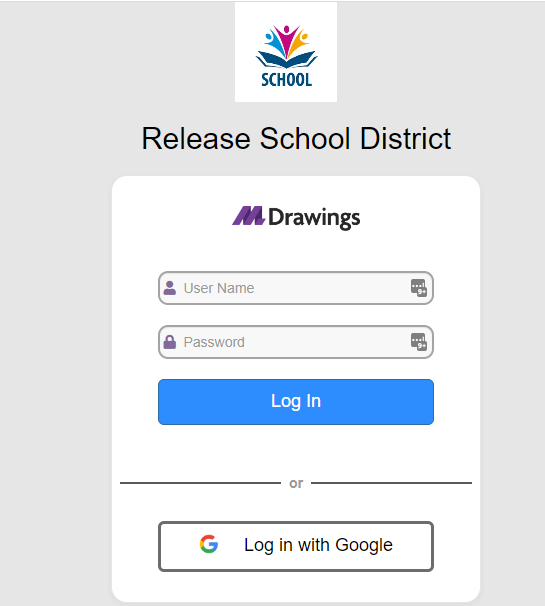 2. Enter your Username (this could be either your email address or Active Directory username, depending on your company)
Note: If connected to Google, you can also use the login with Google option for Single Sign-on.
3. Select the Login button.