Users in ML Drawings have the ability to adjust their own profile settings. From this page, they can edit their personal information, such as their contact info. In addition to this, they can choose their asset type preferences.
1. Select the Profile Icon at the top right (

).
2. Edit your Profile information and preferences.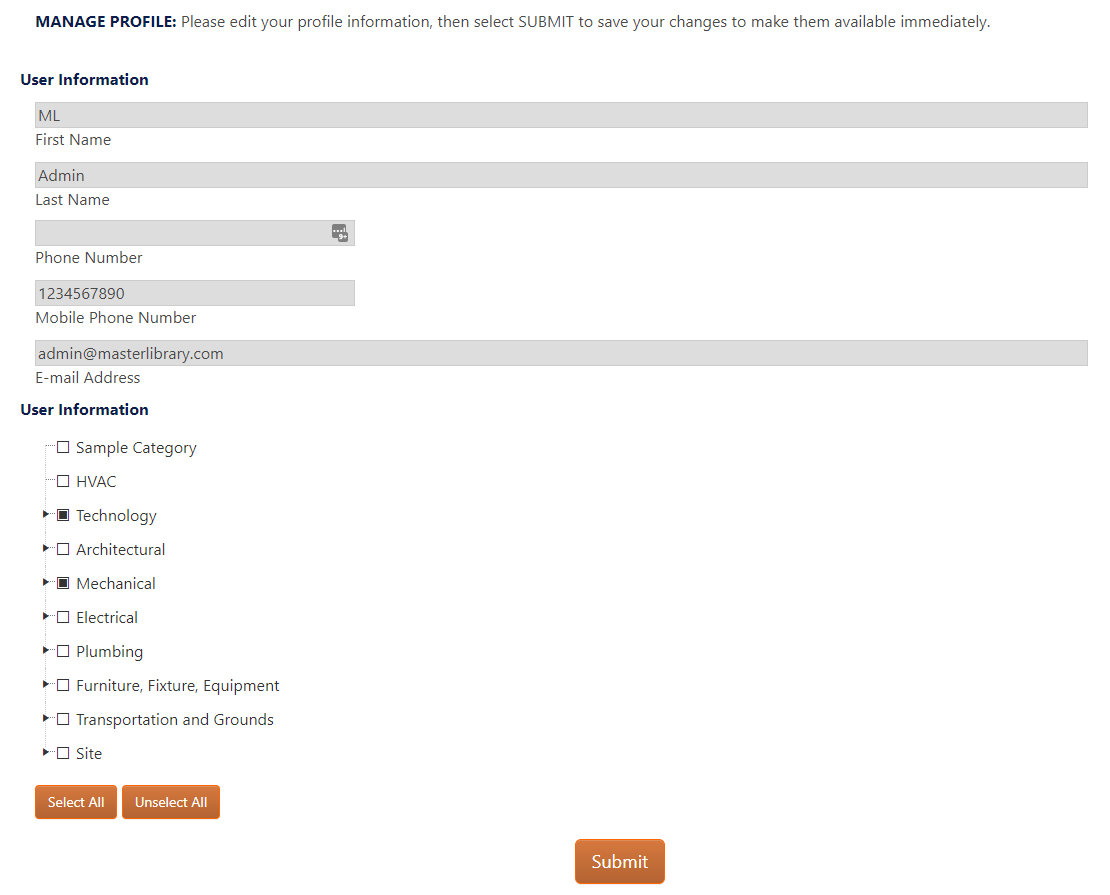 3. Click Submit.
Note: Adjusting the Asset Types under the User Information section will decide which Asset Types are available when placing asset stamps.